7 Days / 6 Nights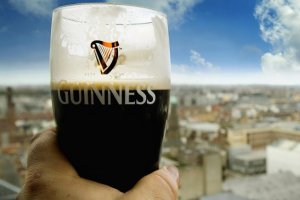 Ireland Culinary Experience
Everyone in Ireland agrees that Cork, the largest county and the one farthest to the south, sets the most sumptuous table on the Emerald Isle. From its farms, rivers, and ovens come butter and milk of almost biblical goodness, cheeses to silence French snobs, beautiful fish, scones and jams sweet enough to make the English commute. Much of this regional bounty is on display at the Covered Market—a.k.a. the Old English Market—in Cork city; but don't expect some folkloric bazaar lost in a time warp. Here, under a grand vaulted ceiling, such vernacular foodstuffs as crubeens (pig's feet) and phantasmagorical innards sit cheek by jowl with fromage from organic farms in the mountainous west, delectable breads, and girth widening pastries. We also visit Kilkenny, Dublin and famous cookery School in Wicklow!
Daily Departures by Private Car and Guide
Featuring: Dublin, Wicklow, Kilkenny, Cork, Kinsale and Kildare.
Accommodations:
2 nights in Dublin at the Westbury Hotel Dublin
2 nights in Kilkenny at Mount Juliet Hotel
1 night in Cork City at the Hayfield Manor
1 night in Kildare at the K Club
Please note that this is an a la carte menu (nothing is set in stone), and you don't have to do everything or anything that we have suggested. Your itinerary is a rough diamond and your driver guide a jeweler who will polish it into a sparkling gem! Discuss with your driver guide your personal preferences.
Explore more of: Ireland