10 Days / 9 Nights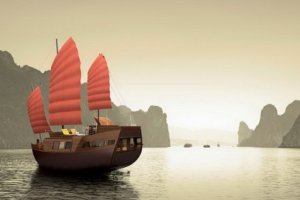 Flavors of Vietnam, a Culinary Journey
The Flavors of Vietnam tour blends cooking classes and culinary-focused tours with visits to Vietnam's most enthralling attractions. Experience the awe-evoking beauty of Halong Bay, the ancient streets of Hue and the enticing chaos of Ho Chi Minh City – all within the context of this country's remarkable cuisine.
Daily arrival in Hanoi, year-round
A Journey by Private Car and private local guides, featuring Hanoi, Hanoi-Halong Bay, Danang, Hoi An, Hue and Ho Chi Minh City.
Imagine yourself sharing sticky rice with a Vietnamese farming family. Or making a steaming pot of aromatic Pho with the help of a legendary local chef.
By exploring the Vietnamese culture through its incredible food, you are able to gain a more intimate connection with the local people. And that means your trip will be unlike anything else you've experienced.
• Experience the Chi Minh Mausoleum, One Pillar Pagoda and other Hanoi attractions
• Cruise the turquoise waters of Halong Bay
• Wander the ancient streets of Hoi An
• Take cooking classes taught by master chefs
• Visit historical buildings in Hue
• Meet a farming family and learn how they grow rice
• Explore the attractions, cafes and restaurants of Ho Chi Minh City.

Explore more of: Vietnam