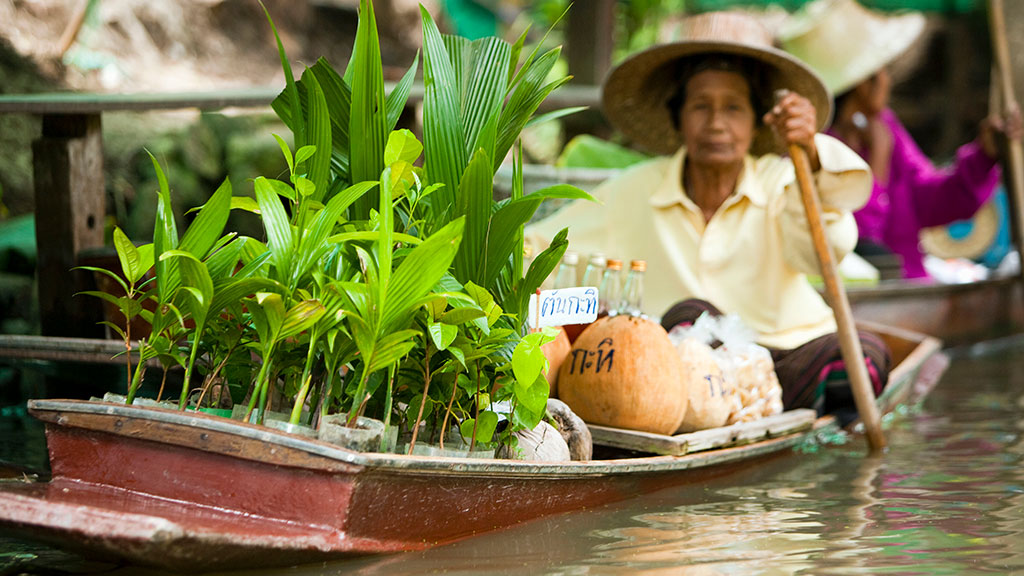 Terms and Conditions
All travelers confirmed on a trip with Spiced Destinations, Inc. ("Spiced Destinations"), are subject to the following Terms & Conditions. Any rates referred to in any written quotation ("quotes") for trips operated by Spiced Destinations are in US Dollars (USD). Any quote is subject to availability and prices may vary until booking as a result. Any quote is also based on tariffs and exchange rates effective at time the time of preparation. As a result, the cost may be subject to change due to currency fluctuation, increase in fuel costs or tariff rates and any such increases are to be paid by the traveler(s). Spiced Destinations recommends the purchase of travel insurance to protect your travel plans.
Traveler acknowledges that any travel agent or travel consultant working with Spiced Destinations on traveler's behalf is authorized to act on behalf of and for traveler and the travel agent or travel consultant request for changes is binding on the traveler.
ANY PAYMENT TO SPICED DESTINATIONS CONSTITUTES YOUR ACCEPTANCE OF THE TERMS AND CONDITIONS SET OUT HEREIN.
1. DEPOSIT AND PAYMENT SCHEDULE
The following is the Deposit and Payment Schedule applicable to each traveler:
A deposit of $950.00 per person is due in order to proceed with the booking and lock the rates, and may be paid by any major credit card, check or ACH deposit.
Airline Tickets are not included as part of the quote and must be obtained and issued in order to guarantee airfare.
Balance is due no later than 75 day prior to departure.
Final Travel documents are sent between 4-3 weeks prior to the departure date.
Additional deposit amounts may be required by certain hotels and suppliers and/or for travel during very peak periods like holidays and special events or holidays at your destination. Each proposal and confirmation will state the relevant deposit and payment schedule to the suggested program.
Spiced Destinations' Cancellation Policy may vary for each program and will be governed by the Traveler's Confirmation.
Any notice of cancellation must be in writing and received by Spiced Destinations.
After the date of departure there is no refund for any unused portion of the Spiced Destinations program.
Airfares are typically non-refundable once issued.
As noted earlier, Spiced Destinations recommends travelers purchase travel insurance that may provide a benefit to travelers in connection with cancellation and/or non-refundable charges, accidents and sicknesses contracted overseas. In the event that you become ill or injured before or during the course of your trip, travel insurance may reimburse you for charges that are assessed due to trip cancellation or interruption. In addition, travel insurance can assist with minor inconveniences like lost or delayed baggage. Pre-existing medical conditions may also be covered if travel insurance is purchased within a specified time period of a customer's initial deposit. "Cancel Any Time" Travel Insurance Policy is recommended. If interested, please discuss travel insurance options with a Spiced Destinations representative.
2. FEE APPLICABLE TO CHANGES IN AIRLINE RESERVATIONS
In the event SD or its affiliates issued international or regional airline travel, Once airline tickets are issued, cancellation of airline reservations will be subject to a $50 per person administrative processing fee per ticket on Economy or Premium Economy Class fares, or a $100 per person administrative processing fee per ticket on Business or First Class fares. These fees are in addition to the cancellation penalties assessed by airline as governed by rules of the fare. Please note, in many cases, fares are often non-refundable.
Once airline tickets are issued, any changes to an airline reservation requested that include name changes, date changes, routing changes, and/or class of service changes will be subject to a $50 per person administrative processing fee per ticket on Economy or Premium Economy Class fares, or a $100 per person administrative processing fee per ticket on Business or First Class fares. These fees are in addition to the change fees and/or additional collection of the fare difference assessed by airline as governed by rules of the fare. Please note, in many cases, due to rules of fares, changes of any kind may not be permitted and as such the ticket must be canceled, penalties assessed as indicated above and a new ticket purchased.
3. PAYMENT
Payment by personal check, major credit card, debit card, bank wire transfer and Traveler Checks is acceptable. If payment is within seventy-five (75) days of the date of departure, payment must be made by bank wire transfer, major credit card or debit card. Spiced Destinations does not accept any personal credit cards or debit cards of travel agents making payments on behalf of their clients.
4. CREDIT OR DEBIT CARD CLAIMS
If you are unhappy with any Spiced Destinations services for any reason, you are required to provide Spiced Destinations with written notice prior to filing any claim with your credit or debit card company so that Spiced Destinations may first have an opportunity to address the issue. Spiced Destinations is committed to its programs and serving the needs of its customers and will attempt to address any reasonable issues raised by its customers. Spiced Destinations will dispute any chargeback it feels is not proper and reserves the right to report fraudulent or improper chargebacks to state and/or federal law enforcement authorities.
5. CLAIM AND REFUND POLICY
Any claim for a refund must be made in writing to Spiced Destinations within thirty (30) days of tour termination. All tour related claims will be subject to verification by tour operating partners. Spiced Destinations will not consider any request for refund received by us after thirty (30) days of trip termination.
For cancellations voluntarily made by a traveler during a trip, there are no refunds for any unused trip services including but not limited to accommodations, meals, flights, any form of ground or water transportation, guided tours, excursions and activities and entrance fees.
For cancellations involuntarily made by a traveler during a trip, any refunds for unused trip services including but not limited to accommodations, meals, flights, any form of ground or water transportation, guided tours, excursions and activities and entrance fees, shall be issued at the sole discretion of Spiced Destinations. Any adjustment considered will be based on the actual cost of the service involved as priced by Spiced Destinations, and not on a per diem basis.
6. TRIP REVISION FEE
Any revisions to a confirmed reservation under deposit with Spiced Destinations is subject to a $100.00 fee per traveler. Any changes requested will be subject to any cancellation penalties levied by suppliers and new services requested are subject to availability and change in costs. By way of example only, a change in hotels or a change in sequence in program could result in having to rebook the entire program. In addition to the fee for trip revisions, traveler is responsible for any extra costs associated with the trip revisions.
7. TRIP OR EXCURSION RATES
Rates for trips or excursions within the Spiced Destinations program are quoted in US Dollars (USD) and based on the number of travelers requested or indicated in the quote and travel confirmation. Spiced Destinations quote is based on all travelers traveling together at all times for each and every service specified unless indicated otherwise. In the event that guest numbers change, or arrival and departure arrangements require additional transfers, a revision to the rate will apply.
8. LAND RATES
Spiced Destinations does NOT provide breakdown/itemization of land package rates. Our travel packages include confidential contractual rates for accommodations, tours, transfers, guides, transportation fees, and other elements and operational costs related to your trip. We are contractually obligated not to disclose any individual rate for a service or accommodation, to any travel agency or traveler. Spiced Destinations' does not guaranty or represent that its programs offer the lowest rates and are not required to match or honor rates of any other vendors.
Land Arrangements include:
Accommodations as indicated in the confirmed tour program or itinerary (hereinafter collectively "itinerary", including any hotel taxes and resort fees, unless noted otherwise;
Daily meals as indicated in the itinerary;
Trips and excursions as indicated in the itinerary including entrance fees, unless otherwise noted;
English-speaking guides for all included excursions;
Entrance Fees to all sites, parks and attractions as indicated in the itinerary.
In-country or regional flights, unless quoted separately and indicated as not included in the land rate;
Ground transportation with driver (note, for some services, the guide is also the driver);
Tickets for rail transportation, if applicable to the itinerary;
Tickets for water transportation, if applicable to the itinerary;
Airport transfers as indicated in the itinerary;
24/7 Emergency Assistance during a trip, through the local vendors in each destination; and
Trip consultation, research and planning, documentation processing, communications, and all operational charges.
Land Arrangements do not include
Any form of travel insurance;
Airfare unless noted otherwise;
Costs associated with obtaining passports and entry visas, immigration reciprocity fees and other border fees;
Arrival or departure airport taxes to be paid directly at airports, unless noted otherwise;
Any airline baggage and Seat Assignment fees;
Gratuities of any kind;
Meals other than those specified in the itinerary;
Beverages unless noted as included in the itinerary;
Any meals for your guide if you invite him/her to dine with you;
Any sightseeing or optional trips or excursions not included in the itinerary; and
Personal expenses such as laundry, communication charges, Internet access fees and any other forms of hotel incidentals.
9. SPECIAL REQUESTS
Specific requests such as rooms next to each other (commonly referred to as adjacent/adjoining rooms) or connecting rooms (rooms with a door inside a room giving access to the second room), types of beds, smoking rooms and special dietary needs should be advised at time of booking. Please note that while every effort will be made to secure a special request, it cannot be guaranteed. Traveler shall notify, while on-location any local provider about any dietary restrictions applicable to the Traveler and verify with the local kitchen staff, prior to consuming any meal. By default, Spiced Destinations books non-smoking rooms. Any requests for smoking rooms should be advised at time of booking. There is no guaranty a smoking room will be obtained as some hotels do not provide that accommodation.
On airlines, specific seat assignments can be requested to us and we will do our best to accommodate the request, subject to the airline's seat availability and assignment policies. Some fare classes do not permit advance seat assignments. However, while airlines may allow us to request seats, they do not guarantee any specific seat reservation. Therefore, Spiced Destinations cannot not guarantee any specific seat assignment.
We recommend that you consult the airline on their recommended airport arrival time, regardless of having made a seat assignment request in advance. Waiting times at security checkpoints vary based on your departure airport but most airlines recommend arriving at the airport at least two (2) hours before the flight departure time for flights within the USA and three (3) hours before the flight departure time for international flights.
10. CHANGES IN TRAVEL CAUSED BY AIRLINE
The Transportation Security Administration (TSA) requires travelers to carry a government issued identification card in order to board a flight and that the name, date of birth, and gender that appears on the identification card must precisely correspond with the same data that appears on your airline reservation and flight records. Failure to strictly comply with these requirements may cause airport security officials to delay or deny boarding. Spiced Destinations is not responsible for any errors related to misspelled names or other errors provided by the traveler or traveler's travel agent. Most airlines do not permit name changes as attempts to change a name will result in an automatic cancellation of the existing air reservation by the airline. Rebooking will be subject to availability and new fares shall apply. Any action by the airline or the TSA is entirely beyond the control of Spiced Destinations. Re-issuing of tickets will be subject to airline terms and conditions and penalties will apply without exception. Any changes to the traveler's program caused by an airline are not the responsibility of Spiced Destinations, even if the tickets were issued by Spiced Destinations, and any charges or increased costs for the travel resulting from airlines charge are responsibility of traveler.
11. TRAVEL DOCUMENTS
Every traveler must be in possession of a current passport valid for at least 6 months from date of entry into a country being traveled to, as well as a round-trip airline or onward ticket and adequate funds for the duration of the stay. While Spiced Destinations will attempt to provide travelers with the most current border entry information for destinations, many destination requirements are dynamic and obtaining a passport and any visas for travel to the destination is the responsibility of each traveler. Travel documents and entry visa requirements are required for many destinations. US Citizens are required to check with https://travel.state.gov/content/travel/en/international-travel.html
12. BAGGAGE
It is suggested that travelers limit their luggage to one (1) medium to large piece of checked luggage and one (1) small carry on per person. Participants traveling with excessive luggage must communicate their luggage quantity, size and approximate weight so that Spiced Destinations can make a recommendation on luggage acceptance/handling and a determination on estimated additional fees related to change of transportation to accommodate the excessive luggage, prior to commencement of the trip. Baggage and personal effects are at owners' risk throughout the trip.
Some destinations have item specific travel prohibitions.(ex. satellite phones). While Spiced Destinations will attempt to provide information it is the traveler's responsibility to review all travel prohibitions which are in place for destinations on the travel program and confirmation.
Spiced Destinations and associated companies shall not be liable for any losses or damage to baggage and personal effects as a result of negligence by airport baggage agents, hotel staff or other personnel not employed by Spiced Destinations and associated companies, including and not limited to airlines, courier services, cargo staff, and the like.
13. HEALTH REQUIREMENTS
In order to enjoy the trip, passengers must be in general good health. Therefore, it is imperative that persons with medical problems make them known to Spiced Destinations no later than ninety (90) days prior to departure. Spiced Destinations and associated companies involved in the operation of your program reserve the right to disqualify a trip participant at any time if, in the sole judgment of such entities, a trip participant is not deemed by them to be medically fit for travel. Such entities assume no liability regarding provision of medical care or any special medical accommodations. Spiced Destinations will provide general recommendations for any inoculations or precautions required for the destination(s) booked. Participants should also check with their medical professional, local health board or the Center for Disease Control for specific requirements.
14. CHILD POLICY
No minimum age is required unless noted on the Spiced Destinations itinerary. All children under age eighteen (18) must be accompanied by an adult. By accepting these Terms and Conditions the accompanying adult is agreeing to and accepting all of the terms and conditions on behalf of the minor traveler. Some activities and excursions contained within a program may have a different age restriction than the overall minimum age requirement noted in the Spiced Destinations program. Details will be provided at the time of booking. Some destinations require additional travel related documents when traveling with children. It is traveler's responsibility to check on destination specific requirements for travel with children.
15. PREGNANCY
If a Traveler is pregnant there may be risks to the Traveler and the pregnancy. The Traveler should check with a medical professional regarding risks related to the Confirmed Program.
16. ALTERATIONS TO TOURS AND EXCURSIONS AND ACCEPTANCE OF TRAVELERS
Spiced Destinations and associated companies reserve the right to alter any route or other arrangements, offer substitutes, or to completely cancel the whole or any portion of a trip, should conditions necessitate. Spiced Destinations also reserves the right to decline to accept any person as a member of a trip should the presence of that person be prejudicial to the good conduct of the trip, or be contrary to the prevailing laws of the country visited.
17. AIR TRANSPORTATION
Airfare (to the Spiced Destinations trip starting point and from the ending point) is not included in Spiced Destinations' pricing. Some trips require internal flights as specified in the itinerary. This internal airfare may be included in the trip rate, as indicated in the itinerary or if not included, must be purchased separately from Spiced Destinations in addition to the trip land rate. All internal air is based on economy class seating (unless a different class of service is requested at time of booking). All international and internal air quotes are subject to change until payment has been received by Spiced Destinations and tickets issued. Flight confirmation is based on availability. Air reservations require names per the traveler's passport.
Post-Purchase Price Increases: airline tickets, air tours or other products travelers are purchasing are subject to supplemental price increases that may be imposed after the date of purchase. Post-purchase price increases may be applied due to additional costs imposed by a travel services provider or government. If applicable, you agree to be pay additional sums to offset increased fees, fuel surcharges, taxes, fluctuations in foreign exchange rates or any combination thereof.
Spiced Destinations will not accept any responsibility for mistakes or errors in airfare bookings made by independent third parties. It is up to the traveler to ensure the correct arrival and departure flight information from the tour start and end cities. Airlines are not to be held responsible for any act, omission or event during the time passengers are not on board their planes or conveyances. Spiced Destinations programs use the services of an IATA (International Air Transport Association) carrier. International air carriers are subject to international air conventions limiting their liability. The limitations of liability of an airline are contained on their website. Spiced Destinations reserves the right to not book travel on certain carriers and does not claim to offer the lowest airfare.
All air carriers are independent contractors and are not owned, managed, controlled or operated by Spiced Destinations. Any airline ticket constitutes a contract between the traveler and the airlines, as opposed to Spiced Destinations, even if purchased through Spiced Destinations. Spiced Destinations is not liable for, and does not assume responsibility or accept claims with regard to, seat assignments, name changes, schedule changes, flight changes and/or cancellations. Should traveler change or cancel their air transportation arrangements before or after their travel begins, all airline change and cancellation fees will apply.
18. SPICED DESTINATIONS LIABILITY STATEMENT
Spiced Destinations, its employees, shareholders, officers, directors, successors, agents and assigns, does not own or operate any property or entity which is to or does provide goods or services for your trip. It purchases transportation (by aircraft, motor vehicle, train, vessel or otherwise), hotel and other lodging accommodations, restaurant, ground handling and other services from various independent suppliers. All such persons and entities are independent contractors. As a result, Spiced Destinations is not liable for any negligent or willful act of any such person or entity or of any third person. In addition and without limitation, Spiced Destinations is not responsible for any injury, financial or physical loss, death, inconvenience, delay or damage to personal property in connection with the provision of any goods or services whether resulting from but not limited to acts of God or force majeure, illness, disease, acts of war, civil unrest, insurrection or revolt, animals, strikes or other labor activities, criminal or terrorist activities of any kind, overbooking or downgrading of services, food poisoning, mechanical or other failure of aircraft or other means of transportation or for failure of any transportation mechanism to arrive or depart on time.
There are many inherent risks in travel of the type involved here, which can lead to illness, injury, or even death. These risks are increased by the fact that these trips take place in remote locations, far from medical facilities. Travelers assume all such risks associated with participating in a Spiced Destinations trip.
If a traveler decides to participate in any activities including, but not limited to, any excursions involving animals, riding on animals, SCUBA diving, snorkeling, hot air ballooning, ziplining, high altitude treks, climbing, whitewater rafting, winter sports of all sort, glacier trekking, motorized sports, wildlife tracking and any activity which Spiced Destinations considers to carry inherent risk of serious illness, injury or death ("Activities"), then the traveler fully understands and acknowledges that Activities carry with them various inherent risks, including serious illness, injury or death and traveler assumes complete responsibility for his or her own health and safety and agrees to assume all risks of injury, illness or death, whether foreseen or unforeseen, that may befall traveler as a result of participating in any Activities and agree to release Spiced Destinations and its affiliates, their agents, employees and representatives from any liability whatsoever related thereto.
Further, as consideration for being permitted to participate in the Activities, traveler and traveler's heirs, if applicable (collectively referred to as "traveler"), release Spiced Destinations from, and agrees not to sue or make claim against Spiced Destinations for, property damage, cancellation of any Activities for any reason, illness, negligent rescue operations or procedures, personal injury, or death arising out of traveler's participation in the Activities, and any activity related thereto, including transportation to and from the site of the Activities, regardless of whether such property damage, illness, personal injury, or death results from the negligence of Spiced Destinations (but not its gross negligence, reckless, willful, or fraudulent conduct), and/or from any defect in equipment. Traveler further agrees to indemnify and hold Spiced Destinations harmless with respect to any claim made against Spiced Destinations by anyone else which (a) related to traveler's participation, or (b) which would be subject to the above release and covenant not to sue if traveler had made the claim directly. As reflected in Paragraph 14, it is specifically acknowledged that by accepting the terms and conditions, any adult traveling with a traveler under the age of eighteen (18) is accepting the terms and conditions on behalf of the minor traveler
19. TRAVEL ADVISORIES
It is the responsibility of the traveler to become informed about the most current travel advisories and travel warnings by referring to the U.S. State Department's travel website at travel.state.gov or by phone at 888 407 4747. In the event of an active State Department Travel Warning against travel to the specific destination location(s) of the trip, should the traveler still choose to travel, notwithstanding any travel advisory or warning, the traveler assumes all risk of personal injury, death or property damage that may arise out of the events like those advised or warned against by the U.S. State Department.
20. DISPUTE RESOLUTION AGREEMENT
Any controversy or claim arising out of or relating to these Trip Terms & Conditions; to the Limits on Spiced Destinations' Liability Statement; to any Spiced Destinations brochure or flyer (print or electronic); to any information regarding any Spiced Destinations trip, service or package; or to any Spiced Destination related trip, activity, service or package shall be submitted exclusively to and resolved in binding arbitration in Bergen County or Morris County New Jersey, in accordance with the rules of the American Arbitration Association (www.adr.org) then existent. The arbitration will be conducted by a single arbitrator. Any party or their representative may appear for the arbitration by telephone or video conference if permitted by the appointed arbitrator. Each party shall bear its own fees, costs and expenses and an equal share of any arbitrator and administrative fees. Traveler specifically acknowledges that the arbitration constitutes a WAIVER OF ANY RIGHT TRAVELER MAY HAVE TO A JURY TRIAL FOR ANY CLAIM.