10 Days / 9 Nights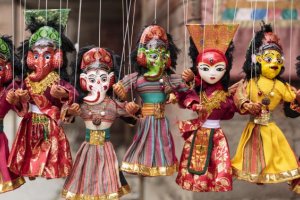 Treasures of India & Nepal: A Cultural Adventure
Delve into the beauty of India and Nepal while connecting with friendly people along the way. From iconic attractions like the Taj Mahal to colorful markets tucked amid bustling city streets, this 10-day tour is for those who crave both cultural adventure and fine comfort.
Daily Arrival in Delhi, year-round
A Journey by Private Car and Guide, featuring Delhi, Kathmandu, Chitwan, Pokhara, Agra (Taj Mahal) & Jaipur
Immerse yourself in a land that inspires at every turn. Imagine roaming through a steamy jungle to catch a glimpse of elephants or leopards and then unwinding in a comfortable lodge. Explore ancient ruins, shop for remarkable handicrafts and discover the raw spirituality found throughout these countries.
Admire historic architecture at Raisina Hill.
Watch elephants, rhinoceroses, and other exotic creatures in Chitwan.
Take a relaxing boat ride on Fewa Lake.
Visit ancient temples and a Tibetan village near Pokhara.
Experience the temple of the Living Goddess and Durbar Square.
Take a flying tour of the Himalayan Mountains.
Explore the Taj Mahal and Agra Fort.
Tour ornate architecture along the streets of Amber Fort and Jaipur.