18 Days / 17 Nights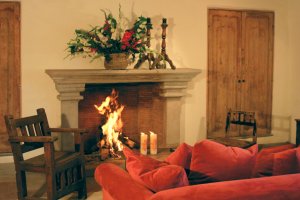 Peru - The Luxury Journey
Featuring: Lima, Arequipa, Colca Canyon, Lake Titicaca, Sacred Valley, Machu Picchu, and Cuzco & Amazon Cruise.
Sunday arrivals in Lima, all-year-round.
The most prestigious hotels & lodges, as well as the most capable private guides, and the comprehensive, yet balanced itinerary, are the ingredients of this journey, perfectly designed for a trip of a lifetime.
Accommodations:
2 nights in Lima at the Miraflores Park Hotel: Junior Suite with Ocean View (days 1-3)
1 night in Arequipa at the Casa Andina Private Collection: Senior Colonial Suite (days 3-4)
2 nights in Colca Canyon at the Las Casitas del Colca: your own Casita (lodge) with private heated plunge pool (days 4-6)
3 nights at Lake Titicaca at the Titilaka Lodge: Corner Suite (days 6-9)
2 nights in a Premium Deluxe Villa at the Sol y Luna Hotel & Spa (days 9-11)
2 nights in Aguas Calientes at the Inkaterra Machu Picchu Pueblo Hotel: Suite with plunge pool (days 11-13)
2 nights in Cuzco at the Casa Cartagena Hotel; La Casona Hotel, Plaza Suite (days 13-15)
3-nights in Iquitos for an Amazon Cruise aboard the Delfin I: Master Suite with terrace and hot tub (days 15-18)
All hotel taxes
Meals:
Breakfast at the hotel every morning; all other meals as indicated in the itinerary (b= breakfast, l = lunch, d = dinner)
À la carte dining at Peru's finest restaurants
Transportation, Touring & Sightseeing:
Transfers, sightseeing and touring as per the attached itinerary, all locally hosted by private English-speaking guides and private vehicle, except for the Titilaka Lodge & the Amazon Excursion, which operate with small groups
All entrance fees to sites programmed in the itinerary below
Roundtrip to Machu Picchu on the Hiram Bingham Luxury Train
Unique cultural experiences provided by Spiced Destinations

Itinerary
Show all details » Hide all details »
Sunday – Day 1 - Arrival in Lima, Peru

Welcome to Lima, Peru! On arrival, you will be greeted by a Spiced Destinations representative, who will escort you to the Miraflores Park Hotel in the trendy Miraflores section of Lima.
More details »

Welcome to Lima, Peru! On arrival you will be greeted by a Spiced Destinations representative, who will escort to the Miraflores Park Hotel in the trendy Miraflores section of Lima.

Monday – Day 2 - Secrets of Colonial Times & the Private Collection at the Larco Museum (Lima)

Start the day with a delicious "al fresco" breakfast at the hotel's rooftop restaurant, with a view of the Pacific Ocean. Then a tour of Lima, "City of the Kings". A visit to the Government Palace at the historic Plaza Mayor. See the changing of the guard, the City Hall, the Cathedral and the impressive Palace of the Archbishop. From there, visit Casa Aliabad, the best-preserved colonial mansion in the Americas, built in 1535 and still occupied by the same family. Next, a stop for lunch at the Larco Museum's Café del Muse. Then go on a time-travel experience through the museum, where visitors can actually enter the storage areas for a first-hand look at more than 45,000 classified archaeological objects, considered by the experts to be masterpieces of pre-Columbian art. (b,l)

 

Tuesday – Day 3 - Gourmet Exploration of Peruvian Cuisine (Lima / Arequipa)

Early morning: You're at Villa Maria del Triunfo Fish Market, one of the most varied in the world, with an almost infinite selection. Here you will find the mainstays of traditional Peruvian dishes and the secrets behind modern Peruvian fusion cuisine. From the basic ingredients to the final product: Enjoy a private cooking lesson by the chef of a fine local restaurant, followed by lunch, just minutes away. Afternoon: Transfer to the airport and a flight to Arequipa. Transfer to the Casa Andina Private Collection Hotel, at the town's colonial center, a UNESCO World Heritage Site.You will have an evening off to relax and adjust to the moderate altitude of 9,000 ft. above sea level. Arequipa is also known as the "White City" because so many of its buildings are made from the white volcanic rock, known as sillar (b,l).

Wednesday – Day 4 - Convent, 500-year-old Ice Maiden Mummy, wild vicuñas (Arequipa / Colca)

The adventure continues at the Santa Catalina Convent, a large 216,000 ft complex, famous for being painted entirely in bright white, blue and orange. This devotional center has been active since it was founded as a cloistered convent in 1580 and still continues its vocation. Visit Juanita, known as the "Ice Maiden", the mummy of a young girl remarkably well preserved in a glacier for over 500 years. In 1995, Time magazine included Juanita among the world's top ten discoveries. Afternoon: Travel by private vehicle through the Altiplano (high plains) to Colca Canyon. The breathtaking scenic route takes you by the perfect cone of Misti Volcano and Vicuña National Park, where you can watch hundreds of protected wild vicuñas (the most graceful of Camelids) roaming and grazing in freedom. Arrival at your lodge: Las Casitas del Colca, a haven of beauty, luxury and tranquility 12,000 feet above sea level. Planning next day's activities with your hosts. (b,d)

Thursday – Day 5 - In search of the Andean Condor (Colca Canyon)

Colca Canyon measures 13,700 feet straight down at its deepest point. Yes, that's more than twice as deep as the Grand Canyon. The local people cherish their ancestral traditions and continue to farm the pre-Inca terraces.Sunrise: Drive to the Condor Cross lookout point to meet the Condor, the world's largest bird capable of flight. Along the way back to the hotel, there will be stops at typical villages, baroque colonial churches, and impressive ancient burial sites.Afternoon: Relax in your luxurious accommodations at Las Casitas del Colca: buffet breakfast, à la carte lunch and dinner, alcoholic and non-alcoholic beverages, all included and a fully-stocked mini-bar. (Premium spirits and special wines are not included). Choose from the following options: Riding the Peruvian paso horse, hiking, painting, fly fishing, or take cooking and Pisco Sour lessons. (b,l,d)

Friday – Day 6 - Across the Altiplano (Colca Canyon / Lake Titicaca)

Morning: Time off at the lodge to enjoy the superb SPA and facilities. Lunch at the hotel. Departure by private transfer for your 5-hour ride along snow-capped mountains, lakes and small villages to Lake Titicaca, the highest commercially navigable lake in the world. Lodgings at the Titilaka Lodge, your home for the next 3 nights. Give your senses wings. Let the spirit of Lake Titicaca take you away, amid stunning scenery and the imposing Andes. The Lodge's design is contemporary, but care has been taken to avoid clashing with nature, thus, paying homage to ancient Titicaca, the point of origin of the great Inca culture. Dinner in your lodge. (b,l,d)

Saturday – Day 7 - Floating Islands of the Uros & Male Weavers of Taquile (Lake Titicaca)

A one-day boat excursion you will never forget, courtesy of your lodge. Meet the local communities on the Floating Islands of the Uros, the Taquile Indian knitters, and get to know their different cultures, traditions, experiences and even languages (b,l,d)

Sunday – Day 8 - Beautiful Titicaca

Sleep late; relax on your terrace, etch the breathtaking beauty of the lake in your memory or opt for the many activities and excursions, courtesy of your lodge. (b,l,d)

Monday – Day 9 - Sacred Valley of the Incas (Lake Titicaca / Cuzco / Sacred Valley)

Morning: Early transfer to the airport. Flight to Cuzco where your guide will escort you to the Sacred Valley of the Incas. In Chincheros, see the lovely colonial church, built on the foundations of an important Inca temple. Afternoon: Picnic lunch and visit to Moray to learn about the perfectly circular structures said to be an ancient agricultural laboratory. Dusk: Hike across the Saltpans of Maras, where a thousand salt-pools reflect the setting sun in a myriad of shades of fire and gold. Evening: Arrival at the Sol y Luna Hotel Spa; enjoy a genuine gourmet dinner by a wood-burning fireplace. (b,l,d)

Tuesday – Day 10 - Indian markets, Inca ruins & artist's studio (Sacred Valley)

Morning: Visit to the traditional Indian market in Pisac for some souvenir shopping. Lunch at a private hacienda and transfer to Ollantaytambo, the last stand of the Incas in their defense against the Spanish conquistadores. The site was abandoned before the temple was finished, giving modern archeologists a clear picture of the sophisticated engineering of the Incas. The town as a whole is an excellent example of Inca urban design. Evening: A visit to the studio of Pablo Seminario, a local artist who gained world recognition for his naïve Inca-inspired pottery. (b,l)

Wednesday – Day 11 - Children of Willoq & Hiram Bingham Train (Sacred Valley / Machu Picchu)

The village of Willoq, way up in the mountains, was chosen by Spiced Destinations to help sponsor a community project. You will visit the local school to meet the children of the village and learn about the town's efforts to preserve their ancient traditions. Then it's off to the train station near Ollantaytambo, to get a taste of La Belle Époque aboard the Hiram Bingham Luxury Train. Enjoy a gourmet brunch during the 90-minute ride. Take in the scenic Urubamba River, all the way to Aguas Calientes, also known as Machu Picchu Town. Then, up by bus to Machu Picchu, the "Lost City of the Incas", never seen by Westerners until 1911. A UNESCO World Heritage Site, Machu Picchu was recently voted one of the "New Seven Wonders of The World." Afternoon: Return to the Inkaterra Machu Picchu Pueblo Hotel, winner of numerous awards, your own Garden of Eden amid orchids, waterfalls and hummingbirds. Enjoy the 3-course dinner provided by your hotel. (b,brunch,d)

Thursday – Day 12 - Cloud Forest of Machu Picchu

Machu Picchu is yours for the taking today. You can hike or make another visit to the citadel. Ask your guide's advice or have him accompany you on the day's adventure. (b,d)

Friday – Day 13 - Capital of the Inca Empire (Machu Picchu / Cuzco)

Morning: Rough it! Try some of the included nature trails. Late morning: An ascent up to the ancient citadel of Machu Picchu; farewell, and High Tea served at the Sanctuary Lodge; evening departure aboard the Hiram Bingham. The train serves a 4-course gourmet dinner and offers live entertainment on the way to Poroy station. Transfer to La Casona Hotel, a Relais Châteaux Property (b,Tea,d)

Saturday – Day 14 - Introduction to Cuzco

Lazy morning and late breakfast. Afternoon: City tour and Farmers' Market, where the locals shop for everything; from food to pots and pans, and even witches' brews. Then, stroll through the Bohemian neighborhood of San Blas, and take in the colonial and Inca sites of this cultural mélange. Afternoon: A short drive from Cuzco to the ruins of Sacsayhuaman fortress, one of the best examples of Inca construction techniques, which employed multi-angled stones weighing up to 130 tons. Evening: explore the wonders of Pre-Columbian artists at the MAP. Wrap up the evening with à la carte dining at the Museum's Café. (b,d)

Sunday – Day 15 - Cuzco to the Headwaters of the Amazon (Cuzco / Iquitos)

Transfer to the airport and a flight to Iquitos via Lima. In Iquitos, you will be met by cruise line representatives who will see you to your vessel. (b,d)

Monday – Day 16 - to Wednesday - Day 18 - Amazon Cruise

Three thrill-packed days of adventure and exploration in the world largest eco-system. (b,l,d) Click here for further information on your Amazon Cruise itinerary.

Wednesday – Day 18 - Return to Iquitos and Lima / Depart Peru

Afternoon: transfer to the airport for your flight to Lima. Later that night: Homeward bound. (b,l)
Explore more of: Peru