4 Days / 3 Nights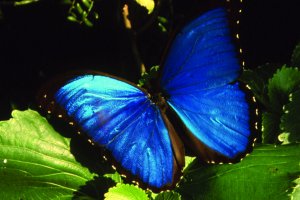 Peruvian Amazon Experience in the Tambopata Region
Featuring: Exclusive stay at the Canopy Tree House at the Inkaterra Reserva Amazonica Lodge
Daily arrivals in Puerto Maldonado
A visit to the tropical rainforest is like entering another world. Two-thirds of all known plant and animal species make their home in these magical jungle regions, and hundreds of millions more are believed to be yet undiscovered. This 3-night Amazon experience allows you to have a brief glimpse into one of the world's most important eco-systems, in one of Peru's less explored regions.
Inkaterra Reserva Amazonica is a gracious rainforest lodge, adjacent to the lush Tambopata National Reserve. Remote and pristine, yet easily accessible, this region is only a 35-minute flight from Cuzco. Here, in the area known as the Biodiversity Capital of Peru, awaits the opportunity for discovering an incredible variety of species — bird, mammal, reptile, insect, and tree.
For the most unique and memorable rainforest experience, your stay includes one night at the Canopy Tree House, offering utter seclusion amidst the splendor of the Peruvian South Eastern Amazon. Built on a private platform and adjoining the famous Canopy Walkway at some 90-ft. (27-mi.) above the lush floor below, the Inkaterra Canopy Tree House provides service that is second to none and a jungle stay like no other. From the remarkable vantage point high in the canopy, guests can observe a range of wild animal species that are not usually visible from the ground, and listen to the amazing jungle sounds whilst unwinding at the relaxing Canopy Bar. Later on, guests can soak up the atmosphere over a light dinner watching the stars above before taking a canopy night walk around this remote and fascinating treetop world.

Excursions
Excursions at Inkaterra Reserva Amazonica are included in the lodge's rates, & their duration varies: ¼, Half and Full-day and they are classified in three difficulty levels: Easy, Moderate or Difficult.
The excursions are guided by trained professional interpreters in Spanish or English. Their knowledge and interpretive skills combine to provide understanding, insight and an enhanced experience of the surrounding environment.
Meals and beverages
The food at Inkaterra Reserva Amazonica is prepared with fresh local ingredients and is inspired by the tropical flavors of the Amazon region.
Breakfast is served in buffet style, while lunch and dinner are a la carte, with limited options. All meals include a variety of salads and fruits, as well as a selection of homemade bread. Meals are served at the main dining room where you can find a complete bar service (additional charged may apply)
Tea Time
Every day at 3:30 p.m. at the Eco Center.
Evening Nature Talk
Our interpreter's guides, or a guest researcher, will present an illustrated speech on the flora and fauna of the Tambopata Rainforest. The presentation includes a slide show and an informative discussion on forest biodiversity; covering such topics as rare and endemic birds, including the black-faced Cotinga, insects (especially ants) and other species.
Airport Transfers
Roundtrip airport transfers by vehicle and motorized canoe, are included in your package.

No itinerary added to this journey.
Explore more of: Peru