8 Days / 7 Nights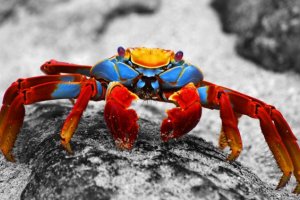 Petrel Luxury Galapagos Catamaran Expedition
The best way to see the Galapagos Islands is on board a luxury cruise, and the newly built Petrel is a proud addition to our Galapagos fleet. Guests travel in comfort to the different islands, where they have up-close encounters with blue-footed boobies, iguanas, giant tortoises, whales and more.
Friday departures; every other week
The newest ship in Galapagos, the Petrel offers a first-class way to visit these magical islands. Named after a sea bird common to Galapagos, the Petrel is like its namesake: elegant, swift and silent at sea. A motorized catamaran, the Petrel is designed for comfort and stability and is outfitted with spacious cabins, a comfortable lounge, and Jacuzzi.
On the Petrel, we emphasize the remarkable Natural History of Galapagos, selecting guides who are knowledgeable about biology and ecology in addition to having excellent language skills and client reviews.
Private balcony
Luxurious interiors
Ample social areas and Jacuzzi
Outstanding visitor sites
Stable hull
Sleek and swift design
Intinerary Outline:
Friday
AM: Arrival to Baltra Airport– Transfer to Petrel
PM: North Seymour Island
Saturday
AM: Isabela Island – Vicente Roca Point
PM: Fernandina Island – Espinosa Point
Sunday
AM: Isabela Island – Tagus Cove
PM: Isabela Island – Urbina Bay
Monday
AM: Isabela Island – Elizabeth Bay
PM: Isabela Island – Moreno Point
Tuesday
AM: Isabela Island – Volcano Chico-Sierra Negro Volcano
PM: Isabela Island – Wall of Tears / Wetlands
Wednesday
AM: Santa Cruz Island - C.C. Fausto Llerena Charles Darwin Research Station
PM: Santa Cruz Island – Los Gemelos (The Twin Craters)
Thursday
AM: South Plaza Island
PM: Santa Fe Island
Friday
AM: Lobos Island
PM: Transfer to San Cristobal Airport for Departure
Included
7 nights' Accommodation at the cabin of your choice
Arrival and departure transfer from the Airport to the Pier
All Shore Excursions, on a shared basis with a maximum of 16 participants.
All Meals during the cruise
Soft Drink and Juices
Filtered Water
Galapagos National Park Certified naturalist Guide
Use of Sea Kayak
Use of Snorkeling Equipment
Use of Wet-suites
Not Included
Round trip Airfare form the Mainland to the Galapagos Islands
Galapagos Park Fee of $100 per person
Galapagos Transit card of $20 per person
Tips and Gratuities
Alcoholic Beverages
No itinerary added to this journey.
Explore more of: Galapagos Islands & Ecuador