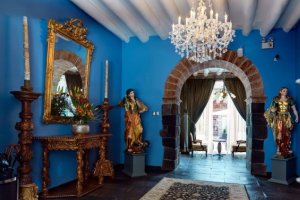 Aranwa Cusco Boutique Hotel
Aranwa Cusco Boutique Hotel is the essence of luxury and comfort in the heart of the Inca city. A museum hotel built in a colonial mansion of the XVI century, which houses more than 300 pieces of art between paintings of the Cuzco school, colonial sculptures and carvings which transport us to the greatness of the time.
The elegant rooms are equipped with intelligent oxygen system and heating floor in the bathrooms for a great stay!