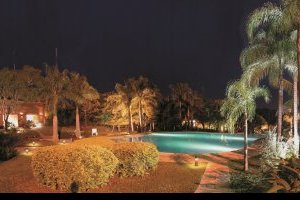 Iguazu Grand Resort Spa & Casino
Welcome to Iguazu Falls!
Iguassu Falls is among the Natural Seven Wonders of South America. This beautiful and heavenly place is distinguished by its ecological importance. Located in the National Park of Iguazu in both Misiones, Argentina and in Paraná, Brazil, the falls have been a World Heritage site since the 1980s. Their width is four times greater than that of Niagara Falls in North America and it has 278 waterfalls.
Welcome to the Iguazu Grand; the most luxurious Falls accommodations in Iguazu, Argentina. It is only ten minutes from the Falls and very close to the Brazilian border. Located on the corners of Puerto Iguazu (Argentina), Ciudad del Este (Paraguay) and Foz de Iguazu (Brazil), three amazing locations to enjoy an unforgettable vacation. The Iguazu Grand hotel is considered now as the cornerstone of elegance, comfort, and entertainment in South America. Destination of dignitaries, celebrities and world leaders, The IGUAZU GRAND Resort Spa & Casino, a member of Leading Hotels of the World and Virtuoso, is regarded as the most luxurious hotel at the Iguazu Falls and is the only full-service resort and casino on either side of the Falls. The hotel is located just ten minutes away from the Iguazu Falls National Park, which straddles the borders of Argentina, Paraguay, and Brazil. The hotel was built on fifteen acres of semitropical vegetation with three multilevel outdoor swimming pools and beautifully man-made cascades.

World Travel Awards 2009 rated Argentina´s Best Leading Resort; the hotel has won this award on three occasions.