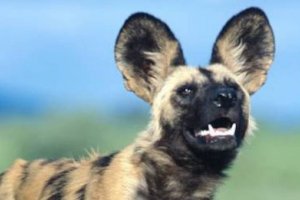 Jaci's Lodges at the Madikwe Game Reserve
Jaci's Lodges are located at the Madikwe Game Reserve, a 75,000-hectare wild game park that lies in the extreme north-west corner of South Africa; home to a massive variety of wildlife, birds, trees and grasses, the reserve is world-renowned as a spectacular safari destination. Visitors to Madikwe enter the reserve via car or plane. A three-and-a-half-hour drive from Johannesburg or a charter flight from OR Tambo International Airport gets you there.
The Story of Madikwe:
The Madikwe Game Reserve was formally established in 1991 by the government of what was then Populates. Previously a flat and dusty patch of arid farmland, with domestic animals as the only wildlife in the vicinity, the 75 hectares zone was earmarked for development as a wildlife sanctuary and tourist destination after a feasibility study highlighted the potential for tourism and wildlife conservation in the area.
After it was formally declared a reserve, more than 8,000 animals were moved to Madikwe Game Reserve as part of the world's biggest wildlife relocation project – Operation Phoenix. The mammoth transfer included, for the first time, the relocation of entire family herds of elephant, as well as the introduction of highly endangered wild dogs, spotted hyena, hippo and lion, to mention a few of the more-renowned arrivals.
The Lodges:
Jaci's Lodges offer a range of accommodation to suit every need, from exclusive tree houses and family-friendly safari suites to luxury tented rooms in the heart of the African bush.
Tree Lodge guests relax in luxurious tree houses that float high above the ground on wooden stilts. Each room includes a king-sized bed, a luxurious stone bath and a private outdoor shower from which you can enjoy the vista – honeymoon heaven. All rooms are equipped with air conditioning, fans and heaters, to ensure your comfort throughout the year.
Safari Lodge guests are accommodated in exclusive, tent-style suites, each with their own stone bath, outdoor shower and soft luxurious bed. The Nare and Safari Suites sleep families of six or eight ,and feature a private plunge pool and deck; a wonderful shared space for families on safari together.
The Safari:
Birding Safari:
Birders and twitchers with a passion for identifying and observing the behaviour of Africa's feathered species will thoroughly enjoy the Jaci's Lodges birding safari. Led by passionate birding specialist and guide Martin Benadie, with assistance from Jaci's expert field guides, this unique safari will teach you how to recognise and name bird species by sight, sound and habitat. More than 340 bird species have been recorded in the Madikwe Game Reserve, many of them near-endemic to Southern Africa, especially those of the arid west region. The terrain of the reserve offers avid bird watchers and anyone interested in birds and their behavior an excellent opportunity to view the birds in their natural habitat, with good photographic opportunities adjunct to the birding.
The safaris only take place during the best months for birding: October/November to March/April, the summer months when migrant species are visiting South Africa.
Conservation Safari:
The conservation safaris at Jaci's Lodges are designed to help everyday bush lovers contribute to on-the-ground wildlife conservation efforts taking place in the greater Madikwe Game Reserve. The safari initiative includes exhilarating involvement in wildlife safeguarding efforts within the reserve, such as notching and micro-chipping rhino, collaring lions and buffalo, collecting genetic material to help record, track and protect Africa's endangered wildlife, branding lions and gathering information for North West Parks Board field rangers to help effectively manage Madikwe's core species of lion, rhino and wild dog.
Walking Safari:
A well-known field guide has been known to say, "Taking a game drive is like watching a movie, while walking in the bush is like reading a book."
Learn to walk in the wild in the Madikwe Game Reserve with your senses finely tuned to every sound and smell. Accompanied by an expert, walking-trails guide from Jaci's Lodges, you'll explore parts of Madikwe on foot. You may not see many of the larger animal species, but you will learn so much more about the relationship between flora and fauna in the African bush, making it an unforgettable experience.